In 2018 Radovljica is once again inviting you to join them in chocolate festival.
The 2018 Radovljica Chocolate Festival will take place from Friday 20th – Sunday 22nd April:
Friday from 3pm to 8pm
Saturday from 9am – 8pm
Sunday from 9am to 7pm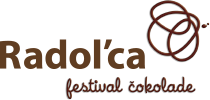 Join locals in their cultural ethnographic event 46th Charcoal Makers' Day on Stari vrh, Sunday 6.8.2017, beginning at 12.00.
16.6.2017
15.6.2017
Podbrdo Trail Running Festival consists of the next trails:
Ultra Pušeljc Trail (Trails length is 105 km with 6800 m of elevation gain and loss, beginning on Saturday, 17.6. at 6.00 am in Podbrdo)
Mountain Marathon of 4 Municipalities (Its length is 42,2 km and the total altitude difference of ascents and descents is 5600 m, beginning on Saturday, 17.6. at 8.00 am)
Graparski trimček (Its length is 12 km and have 800 m of total vertical elevation, beginning on Sunday, 18.6. at 9.30 am)
Mini 1-3 km (beginning on Saturday, 17.6. at 10.30 am)
For more information see this link.
From 16th to 18th of June visit the lace festival in Idrija.
13.6.2017
6th Run of four Bridges, Friday 16.6.2017 and Saturday, 17.6.2017
Equestrian event in Dolenja vas, Sunday, 18.6.2017 beginning at 13.00 o'clock
31.5.2017
On Saturday, 3. 6. 2017 and Sunday, 4. 6. 2017 you can enjoy in different events:
there will be a market of local products in the city square in the old city of Škofja Loka. It will take place between 8.00 and 12.00 hours.
At 10.00 o'clock a guided tour of a fort in Goli vrh will begin. For more information call 00 386 4518 31 20 or write to marjeta.sifrar@obcina-gvp.si
If you would like to go underground, you can visit Open day of Mary Abyss in Škofja Loka. From 9.00 to 16.00 you can visit the cave Mary's Abyss. The road from Vincarje towards the cave will be marked.
From 16.00 until 20.00 you can take part or just watch runners on our mountain run to Ratitovec.  The run will also take place on Sunday, 4. 6. 2017 with the beginning at 9.30 hour.
24. 4. 2017
Join the music group Čuki at bonfire to celebrate the 1st of May.
The celebration will take place in Sports park Rovno near the village Selca.
11. 4. 2017
2. 9. 2016
On Soriška mountain (Soriška planina) you are invited to join on a big event – Majerski fair and smuggling. This event is held for the first time and is connected to the time after the I.world war, when the Rapallo border separated Yugoslavia and Italy and it ran right over the Soriška mountain. The locals had to resort to smuggling to survive or to get items that were hard to get in their own country. You can join in on the guided tour of the Rapallo border, cheese making demonstrations, lectures and workshops on the theme of beekeeping, taste wine, for Sunday lunch eat a special menu that local restaurants prepared for you and buy different products.
For more information you can send an e-mail to info@soriska-planina.si or call them on their telephone number. The price for the guided tour is 15€ per person and you have to sing in in advance. You also have to sing in for wine tasting and Sunday lunch.
30. 8. 2016
You are invited to a guided tour of the world famous Rapallo border that divided Italy and Yugoslavia between both world wars. The tour will be on 24. 9. 2016, assembly at 8:30 on Soriška mountain (cabin Litostroj, 1307 m). The tour is 4-5 hours long, the path leads us to Možic (1602 m), Slatnik (1602 m), Lajnar (1549 m) and Dravh (1547 m). Have appropriate shoes and a hand lamp (forts, barracks, …). The price is 15€ per person and it includes a guided tour, aperitif, tee or coffe and stew. All other information on 00 386 41 879 267.
On Sunday, 4. 9. 2016, join us in Tržič to celebrate 49. Šuštarska nedelja (Cobblers' Sunday) and to try out local food tržiška bržola. The beginning of Šuštarska nedelja will be at 10:00, and the cooking of the bržola starts at 11:00.
23. 8. 2016
Visit the Idrijski žlikrofi Festival
22. 8. 2016
On Sunday, 28. 8. 2016 from 10.00 and until 19.00 at Tavčar manor in Poljanska valley (Visoko pri Poljanah) you can visit an exciting handicraft event for honey lovers – Medeno na Visokem. You can see creations of master craftsmen, different workshops, exhibitions, handicraft presentations and storytelling. You are also invited to join on the beekeepers trail hike. For hiking you can sign in until 26. 8. 2016 on rokodelskicenter@skofja-loka.com or on telephone number (00 386) 04 511 24 60.
In case of rain, the event will be postponed to Sunday, 4. 9. 2016.
19. 8. 2016
Flax Dressers' Day in Davča - On Saturday 20. 8. 2016 and Sunday 21. 8. 2016 you can visit the Flax Dressers' Day that is happening on the farm Pr' Vrhovc in Davča. Locals take this opportunity to show visitors the old customs and habits associated with the processing of flax.
Address: farm Pr' Vrhovc, Davča 17, 4228 Železniki. 
GPS coordinates: Latitude N 46 174489 Longitude E 14 022317
28. 7. 2016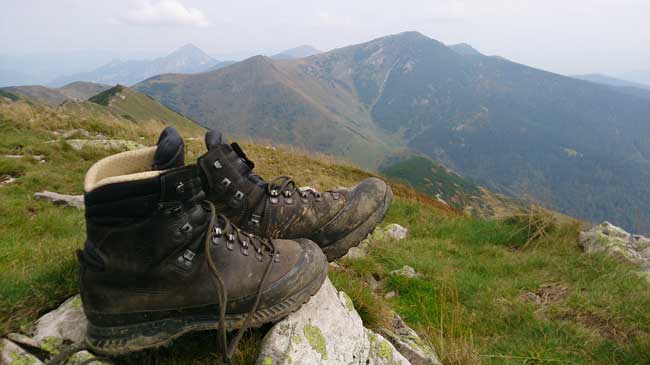 Ratitovec raja – on Sunday, 31. 7. 2016, from 8.00 – 18.00, at Krekova mountain cabine on Ratitovec there will be 62nd Mountain Party named Ratitovec raja. The main event will start at 10.00.
Harvest Festival - on Žirovski vrh Sv. Urbana there will be a harvest festival on Sunday, 31. 7. 2016 form 10.00. Exact location can be seen here.
On Saturday, 30. 7. 2016, Russian president Putin will visit Slovenia to remember the Russian soldiers that died during the World War I in Slovenia while building the road on a mountain pass Vršič. On that day, please be careful where you decide to go on a trip. You can find out more about traffic disruptions here.
8. 6. 2016
There are a lot of sports and cultural events happening in the weekend between 10. 6. 2016 and 12. 6. 2016. Don't forget to visit the first weekend Tase Bled in the summer of 2016. You can also visit a concert of Slovenian songs in dialect (16. večer Slovenskih viž v narečju). The concert will be on Friday, 10. 6. 2016 at 19.30 in the Škofja Loka castle, entrance fee is 5€. In case of bad weather the concert will be moved to sports hall in Trata (Škofja Loka).
30. 5. 2016
Guided Tour of Beekeeping at the Pri Jakuc Farm and Šubic
House with Creative Workshop

The guided tours will take place on Tuesday, 31. 5. 2016 from 16.00 – 19.00 and on Wednesday, 1. 6. 2016 from 9.00 – 12.00. Registration is mandatory with oblak.boris@gmail.com or call +386 31 394 751.
Castle Afternoon
On Friday, 3. 6. 2016, starting at 18.00 in Škofja Loka castle and its garden you can enjoy a castle feast and buy local handicraft products from booths. You can also make your own souvenir in a workshop  in front of Škopar house located in the garden.
Antiques Fair and Garage Sale
On Saturday, 4. 6. 2016 from 8.00 – 12.00 on Cankar square in Škofja Loka you can buy antiques coming from Slovenia.
Guided Tour of the Fortification on Goli vrh
Every fist Saturday in the month you can take part in organized walk through of  Rupnik line on Goli vrh.
Rupnik line consists of more than 100 bunkers and forts and was built in period  after the I.World War and until year 1941 when  all works ended because of the  war. It never served its intention. The line is named after general Leon Rupnik,  who was responsible for building defense lines on border with Italy.
The price of the tour is 5€/per person. Headlamps and  appropriate shoes and  clothes are welcomed.
You can find out more if you write to marjeta.sifrar@obicna-gvp.si or call +386 4 518 31 20 or +386 31 685 524.
 21st Run to Ratitovec
On Sunday, 5. 6. 2016 at 9.30 you can take part of just watch 21. international Ratitovec mountain running. For more informations click on Run to Ratitovec.
24. 5. 2016
14th week of rural Loka
On Saturday, 28. 5. 2016, from 8.00 until 12.00 on City square (Mestni trg) in Škofja Loka, there will be an opening event for the 14th week of rural Loka, where you can see and buy agricultural products that come from the surrounding hills of Škofja Loka with trademarks Dedek Jaka (Grandfather Jaka) and Babica Jerca (Grandmother Jerca). There will also be presentations and guests from other parts of Slovenia. 
On the same day, from 17.00 until 22.00 on Mestni trg you can also visit presentation of small Slovenian breweries. There will be tastings of local food and live music.
5. 5. 2016
Youth week in Kranj
On Friday the 13th the old city Kranj will come to life with different activities and happenings on different places through the city within the Youth week.
Just to highlight some of them:
13. 5. 2016 – Ready made outside gallery, main square in Kranj at 17.o0, free entrance
13. 5. 2016 – Triglav night run on the streets of Kranj, main square in Kranj with beginning at 21.00, 10 or 5 kilometers, entrance fee 20€ on the day of the run
13. 5. 2016 – Swing with Vitezi ritma (concert), KluBar at 21.00, Dress code: clothes from 30′ties or 40′ties, free entrance
14. 5. 2016 – How to make natural sun screen cream, Layerca at 9.00, entrance fee 15€, mandatory sing in at this e-mail nina.kocar@ksk.si
14. 5. 2016 – The caravan of home breweries, Vovkov garden at 15.00, free entrance, in case of rain the event will be canceled
14. 5. 2016 – Concert with Adi Smolar, KluBar at 21.30, free entrance
17. 5. 2016 – Wine tasting, Mayr at 18.00, entrance fee 10€, you can sing in with taja.nograsek@gmail.com or izobrazevanje@ksk.si until 16. 5. 2016.
Different sports and education activities take place every day and so do the concerts. The Youth week will end on 21st May.
26. 4. 2016
Bobbin lace in Žiri
From 26. 4. 2016 until 1. 5. 2016 you can visit 10th Slovenian Bobbin work days in Žiri.
The program is:
- 26. 4. 2016 : opening at 18.00;
- 27. 4. 2016: fun competition for children at 13.00
- 30. 4. 2016: procession of vintage cars at 11.00, competition in lace making at 15.00. You can also buy local products and join in on the lottery.
Exhibitions will be opened from 27. 4. 2016 – 2. 5. 2016 from 9.00 until 19.00.
11. 4. 2016
5th Chocolate Festival
In Radovljica's Old Town Center you can visit the Chocolate Festival, where you can sample different chocolate desserts, dishes and drinks with a full accompanying programme. The Festival will be happening on 15th, 16th and 17th April on Linhart Square. For more information please visit their website.
6.2.2015 The Prešeren Day, the full name being Prešeren Day, the Slovene Cultural Holiday (Slovene: Prešernov dan, slovenski kulturni praznik), is a public holiday celebrated in Slovenia on 8 February. It is marking the anniversary of the death of the Slovene national poet France Prešeren on 8 February 1849 and is the celebration of the Slovenian culture. On that day a lot of museums and galleries have free entrance and organize different events.
France Prešeren (3.12.1800 – 8.2.1849)   14.1.2015 Škofja Loka Passion Play is the oldest slovene drama text, there exsists also the oldest drama directory book in Europe. Passion Play is also the biggest performance in the open air in Slovenia. Because of its origin, importance and richness of slovene language, Škofja Loka Passion Play is declared as a vivid masterpiece of state importance, so we stand as a candidate for the registration on the list of Unesco non-material cultural heritage. This year you have a great chance to visit the performances of Škofja Loka Passion Play in March and April. You can check the dates here.
Foto: Škofjeloški pasijon